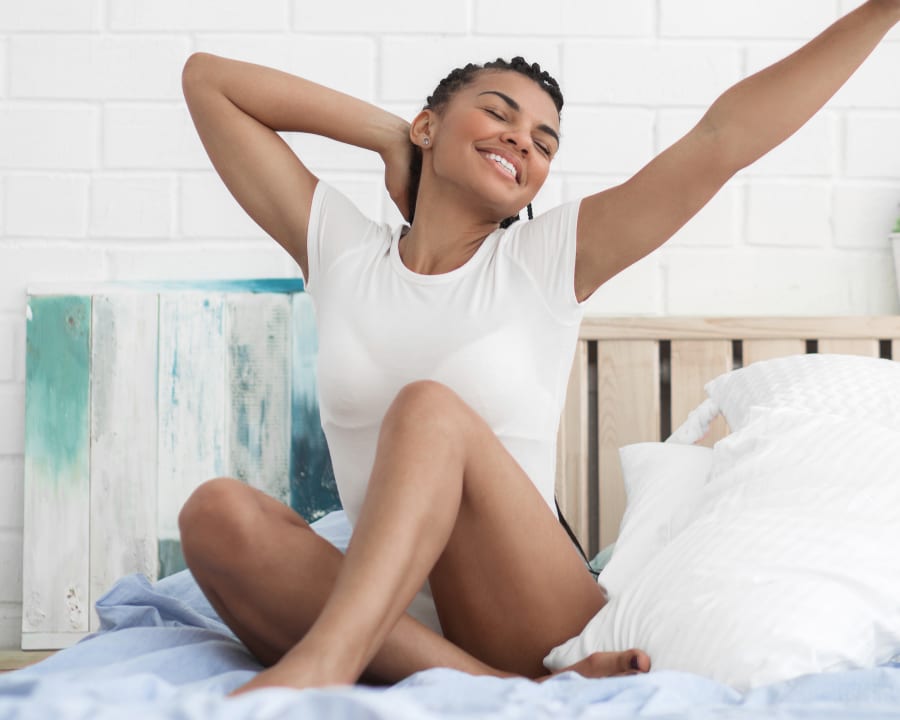 Sleep-Related Dental Problems
While you may not always think of sleep and dental health being related, in many ways they are.
A number of breathing and dental disorders that impact both your oral health and general well-being can be assessed, diagnosed and treated by the dental professionals at Marine Dental Clinic.
Excessive snoring, bruxism (a term for grinding your teeth in your sleep), GERD (heartburn/acid reflux) and sleep apnea may be caused by a number of different issues in your airways or outside of them, so having these problems looked at by a dentist can be critical to not only dispelling the problematic or uncomfortable symptoms, but the root cause too.
TAP Sleep Care
Our North Vancouver dentists are able to use the TAP (Thornton Adjustable Positioner) Sleep Care dental appliance to protect your oral and overall health from the serious affects of sleep-related disorders and conditions. 
As the name suggests, TAP is an adjustable appliance that may be able to provide relief from a wide range of health issues by advancing your lower jaw to keep your airway open while you sleep. Our dentists will be able to work with you to determine the best way to incorporate this appliance into your daily life.