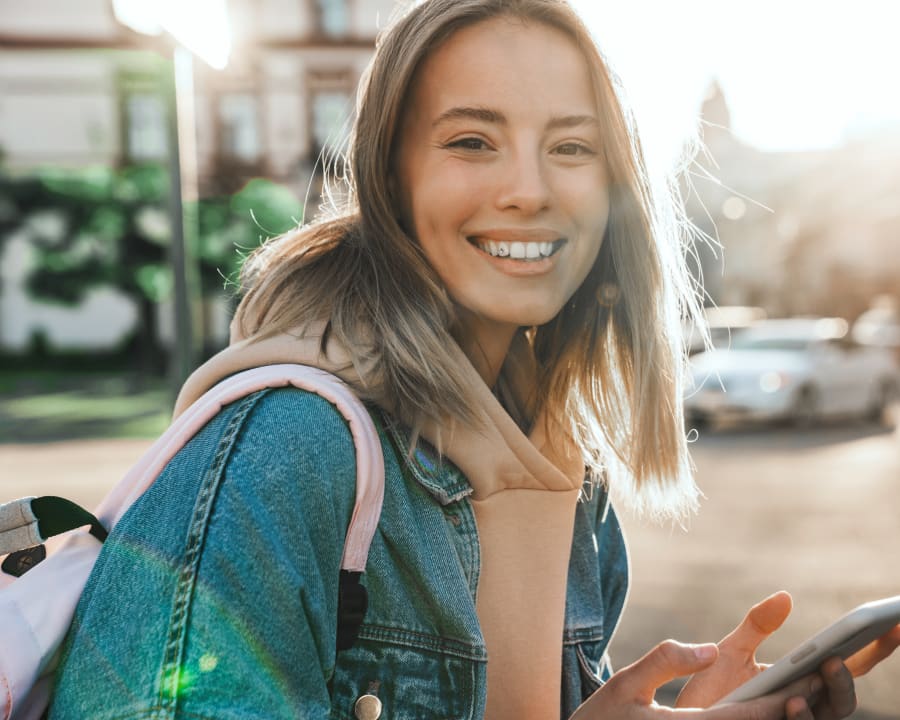 Accentuate Your Smile
Professionally administered teeth jewellery is a safe way of altering the appearance of your smile, adding a flash of colour and personalized style to your teeth. 
At Marine Dental Clinic, we are able to provide our patients with a range of customized options for adding jewellery to their teeth, from Swarovski crystals to white and yellow gold in a range of shapes and styles.
Some patients appreciate the ability tooth jewellery gives them to express themselves through their smile, both in the colours of crystal they select and the designs of the gold pieces they are drawn to.
The Placement Procedure
The placement of teeth jewellery is quick and easy, without the need for drilling or other invasive action on your smile. 
At Marine Dental Clinic, we use a special dental cement (like the one used for both traditional braces' brackets and veneers) to bond the piece of jewellery you have chosen for your smile to your tooth. 
Since the metals and crystals we use are designed and created without the use of potential allergens like nickel.
Like with anything bonded to your teeth, jewellery is removable. Our dentists can detach the crystals or gold from your teeth and smooth the surface in a relatively quick procedure.
Caring For Your Teeth Jewellery
Anything that adds more nooks and crannies to the surface of your teeth, such as the brackets of braces or tooth jewellery, can increase your risk of developing tooth decay. 
Food and bacteria may be caught around the base of your jewellery, increasing the risk of damage or decay to your teeth.
In order to avoid this, any patient who has one or more pieces of tooth jewellery should be extra diligent in their at-home oral hygiene habits: brushing at least twice each day and flossing once. 
Our dentists are happy to give you advice about how best to care for your oral health while sporting tooth jewellery.